Connect your craft to the machine
SmoothTool is an easy-to-use cobot welding package that helps your welding robot deliver the perfect result – by learning from you.
Make your first SmoothTool weld in less than 30 minutes
User-friendly interface – no-code programming

Works with your preferred power source

Achieve the perfect weld first time

Quick and easy installation​
Experts in robotic welding
Smoothtool
All you need to get the job done
SmoothTool is a robotic welding solution that helps you deliver your best work by putting you in charge of the automated welding process.
Offset welding
Copy and offset items in X, Y, Z direction or hand-guide the robot to your preferred offset position​ to ensure the best weld every time​
Stitch welding
Control your stitch weld with parameters, e.g., retraction, weld length, air speed, number of welds​
3D Viewer
Check if your welding path needs correcting before pressing start​
Zoom into different segments of the welding path for a closer look
Linear and circular weaving
Works on CB and e-series​
Set and adjust the amplitude, frequency and dwell time for the best result
Can also be combined with stitch welding
UR+ certified
SmoothTool is a 'plug-and-play' robotic welding kit that is tested and approved by Universal Robots
Compatible with UR3e, UR5e, UR10e, UR16e and CB-series collaborative robots (or cobots)
Power source independent
Use your preferred power source
Manage parameters using the UR teach pendant​ or directly on the power source
Programming Flange
Use the Programming Flange to show your robot how you want the job done

Doing it freehand makes this process a lot easier and faster
3D VIEWER
View your paths in 3D
SmoothTool's 3D Viewer creates a virtual welding path so you can adjust the parameters to get the perfect weld first time and minimize the need for dry runs.
INTEGRATION
Use your preferred power source
We are compatible with every welding power source brand. No matter what you're running, you can use SmoothTool with your existing power source by choosing from our integration options for manual and robotic welding power sources.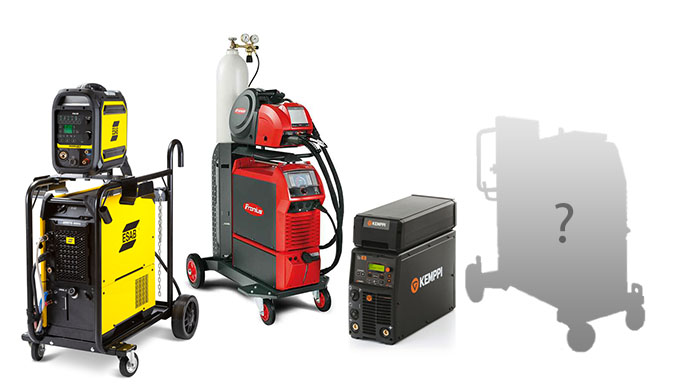 Preconfigured welding power sources (for robotic welding power sources)
We've preconfigured SmoothTool to be compatible with several robotic welding power sources that are 'plug and play'. And we'll keep adding more.

Digital I/O
You can set up SmoothTool by simply using Digital I/O with your power sources.

Callback function
With UR Script you can decide how to switch the power source on and off.
PRODUCT
What's in the box?
Installation guide
License USB key
Software USB key (URCap and user manual)
Programming Flange
OVERVIEW
Teach your welding robot in 4 steps with SmoothTool
Approach: Set the point above the item you're about to weld
Weld Start: Set the starting point of your welding path (arc on)
Weld End: Set the ending point of your welding path (arc off)
Exit: Set the point above the item where the welding will end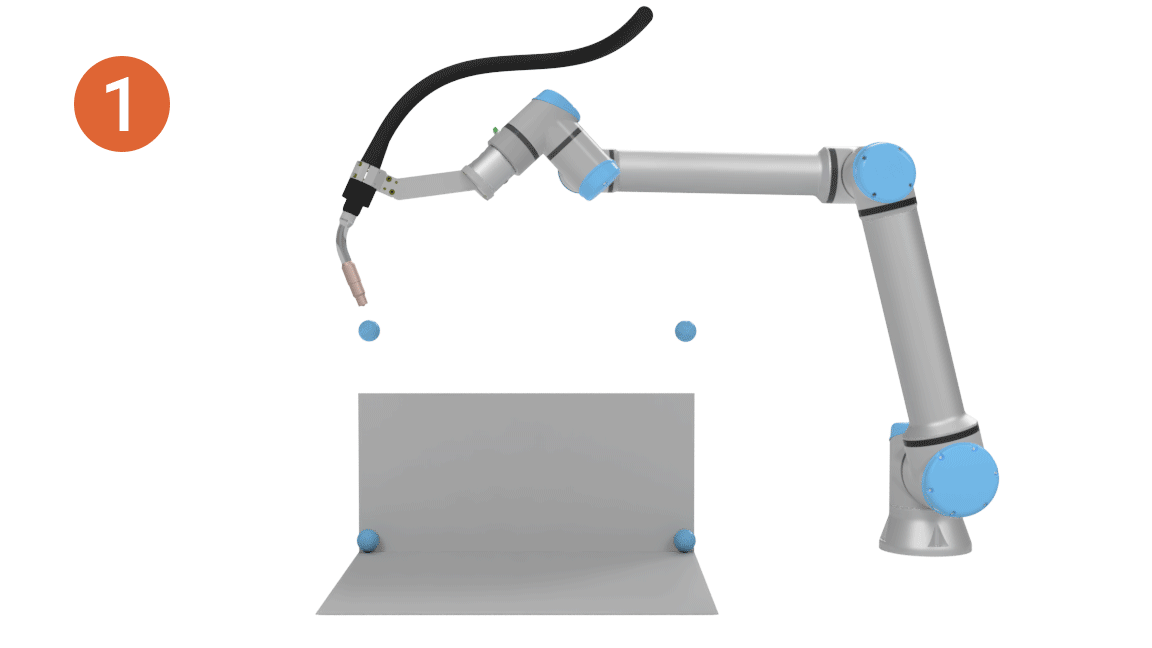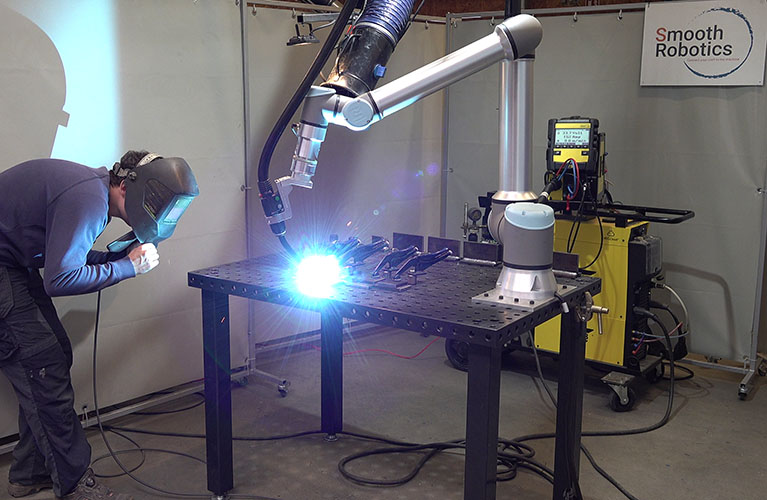 Have you noticed it is getting more and more difficult to find welders?
According to the American Welding Society, the U.S. will have a deficit of around 400,000 skilled welders by 2024.
The industry continues to grow and there is a desperate need, there is simply nobody to fill the positions.
While this is great news if you are a welder, it is tough for companies who need welding expertise to meet their own production demands.
Robotic welding is changing
Automated robotic welding used to be exclusive to large manufacturers that required high volumes of identical welds in their production workflow. Today, due to the development of collaborative robotics, robotic welding offers significant advantages to production companies large and small.
Your content goes here. Edit or remove this text inline or in the module Content settings. You can also style every aspect of this content in the module Design settings and even apply custom CSS to this text in the module Advanced settings.
More accessible to SMEs
Small- and medium-sized production companies now have the opportunity to incorporate robotic welding into their workflows without risk.
Advancements in robotic welding allow production workers who have no previous robotics programming experience to learn how to operate a cobot within minutes.

With robotic welding having been around for some time, the start-up costs in adding a robot to the operation have decreased.

Cobots work alongside humans and therefore don't need to be kept in a cage that takes up a lot of factory floor space. With cobots (such as those from Universal Robots) weighing as little as 11 kg, many production companies choose to mount their robot arm on a magnetized surface or a wheeled trolley so they can deploy it anywhere in the factory.
More profitable
By incorporating the robotic welding process into their workflows, SMEs benefit from reduced manufacturing costs and a shorter payback period on the robot through:
Increased efficiency and quality through consistency and repeatability of welds, resulting in improved ROI on smaller batches; and

Increased focus on design – giving the welder time to focus on more complex and profitable projects.
More attractive workplace
SMEs that use robotic welding in their operation can make up the shortfall in skilled welders through the efficiencies gained by adding a cobot to the team. 
In addition, SMEs can attract employees with a broader skill set who are ready to add robotic welding to their portfolio where the job will demand more of their expertise in decision making, attention to detail and customer service.
Studies show that robotic welding reduces instances of repetitive strain injury (RSI) in welders. As well as being good for employee wellbeing, it's good for SMEs too as it reduces the risk of exposure to staff shortages.
Smooth Robotics - your trusted partner
At Smooth Robotics, we help you deliver your best work by putting you in control of the automated welding process in a way that enhances your business and benefits your employees. Let us help your business reap the benefits of robotic welding.